A week in Fontainebleau… and what a week!
The Fences Elite Auction was a success: three beautiful evenings were organized by the Fences Agency for the Elite Auction 32nd edition, during which our four horses were sold.
The top price of the last evening is Hulk des Forêts, auctioned at 85 000€!
Also in last night's Service Sale, the 11 horses we were showing caught someone's eye and are leaving our stables!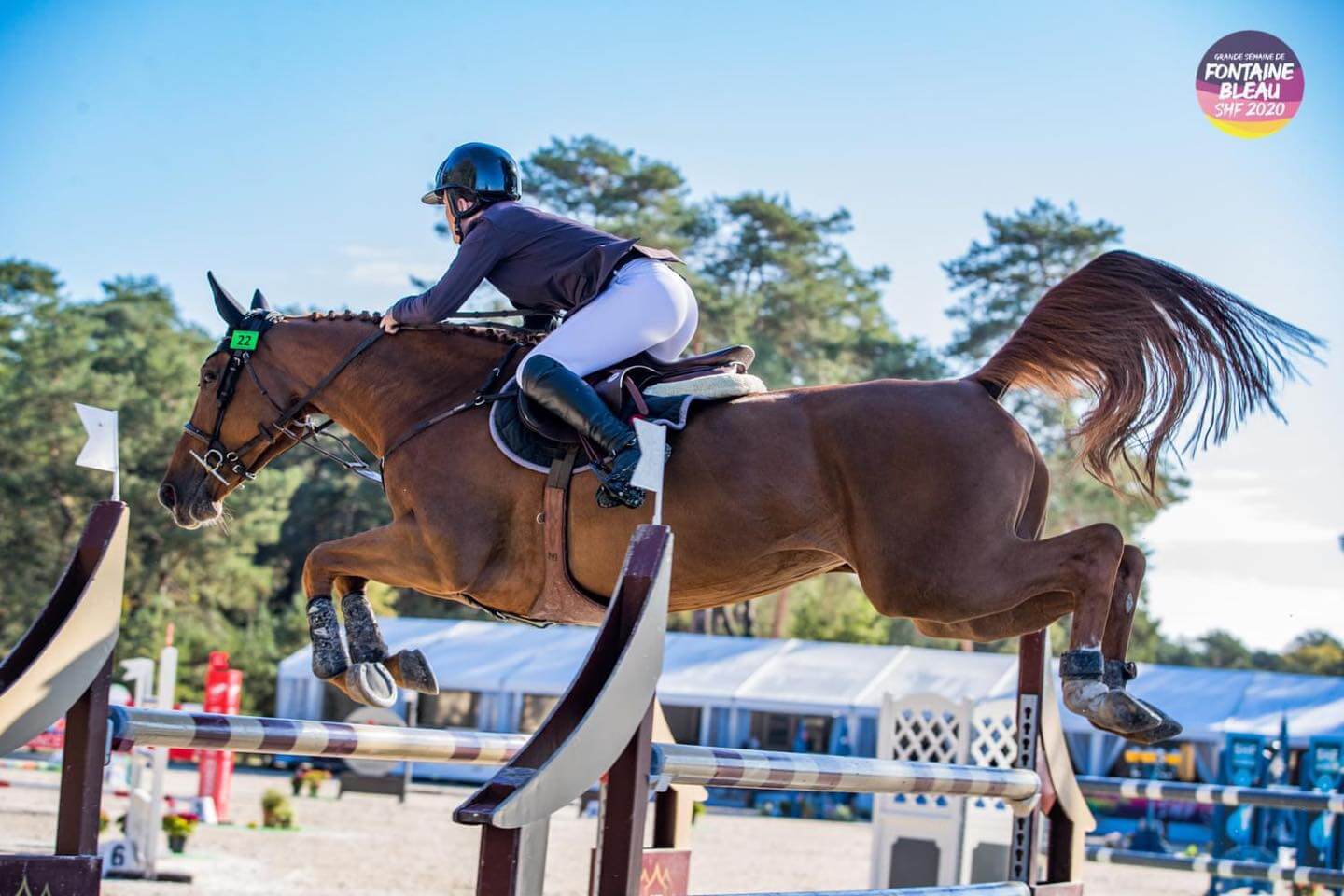 © Marie Sapin – Darjeeling de Pehou
Meanwhile at the Great Week of Fontainebleau, Gwenndu de Kergane*GFE did a beautiful championship after his exemplary season. He's now going to the Haras de Saint Lô to be picked up before the beginning of the 2021 season.
As for Darjeeling de Pehou, during this championship she caught the eye of her new owner. After Babycomeback and Contiky des Forêts, she also leaves our stables for new adventures.
We said many goodbyes this week, but we also said welcome to two new foals who will arrive soon at the stables:
– Kimja du Trèfle (Clarimo x Girly du Trèfle x Kannan)
– Hella Sancta du Ventel Z (Hardrock x Nasia Van Het Gravenhof x Nabab de Rêve)